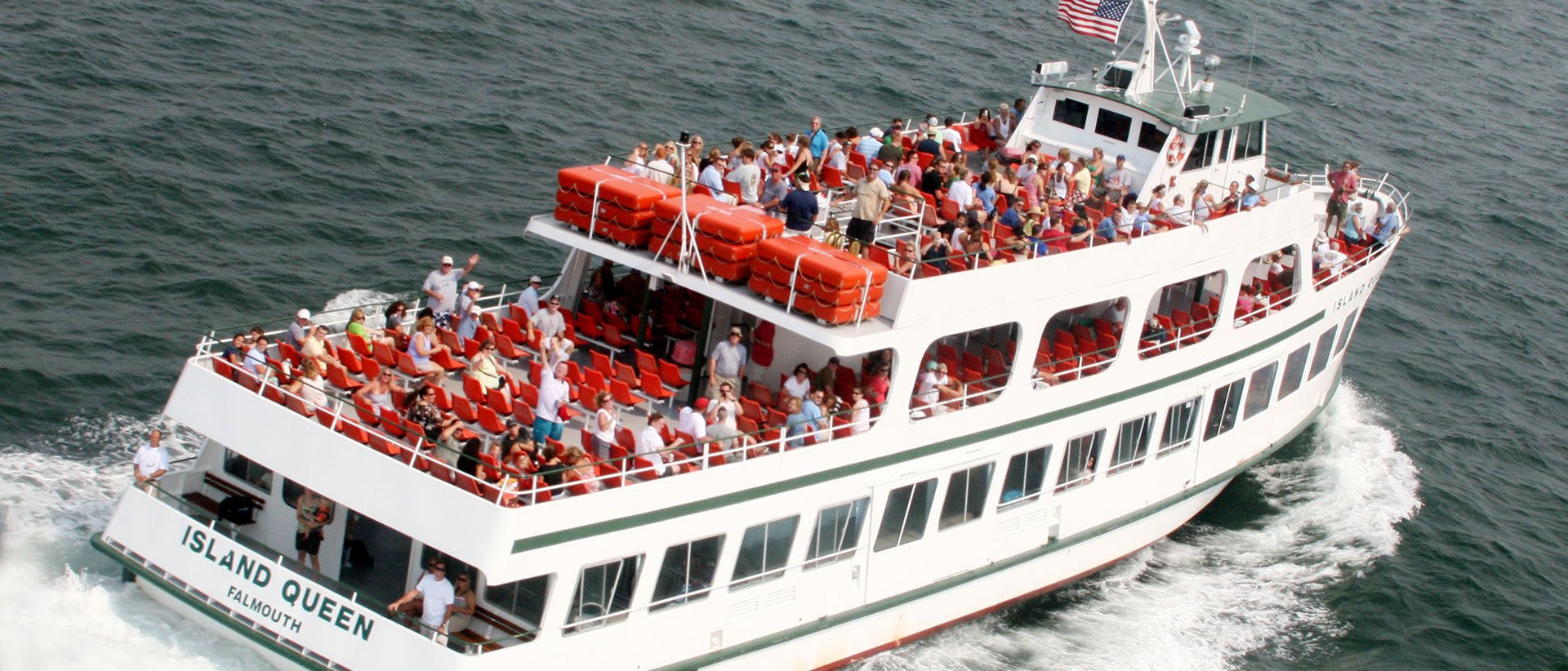 Island Queen Ferry Marthas Vineyard
Island Queen Marthas Vineyard
Island Queen Ferry to Oak Bluffs on Marthas Vineyard
Island Queen Ferry in Falmouth Harbor
Group Sales
Group Sales to Martha's Vineyard is fast, convenient and affordable aboard the Island Queen!
Find out more about Group Sales on the Island Queen Ferry. Should group travel to Martha's Vineyard be desirable, we hope that you will choose the Island Queen. We provide one of the most pleasurable Martha's Vineyard ferry experiences Cape Cod has to offer. Since Falmouth Harbor is the closest mainland departure point of any port serving Martha's Vineyard, our ferry gets you there fast. You will be enjoying the island offerings within 35 minutes of departure.
Groups of 20 or more will benefit from these featured services:
Advance bookings with discount rates will ensure you get the travel dates you want and any special needs are taken care of prior to departure.
20 or more are eligible to receive one complimentary, round-trip ticket for a qualified group escort and motor coach driver. Groups of 100 or more will qualify for additional complimentary round-trip tickets.
When available, an Island Queen crew member will board your coach and welcome your guests, answering any questions they may have before embarkation.
Priority on-site ticketing by Island Queen management provides an enjoyable embarkation experience, as pleasing as the ride itself.
Group members must arrive at least 45 minutes prior to departure or risk cancellation of booking.
For more information, please contact Todd Bidwell at: 508-548-4800