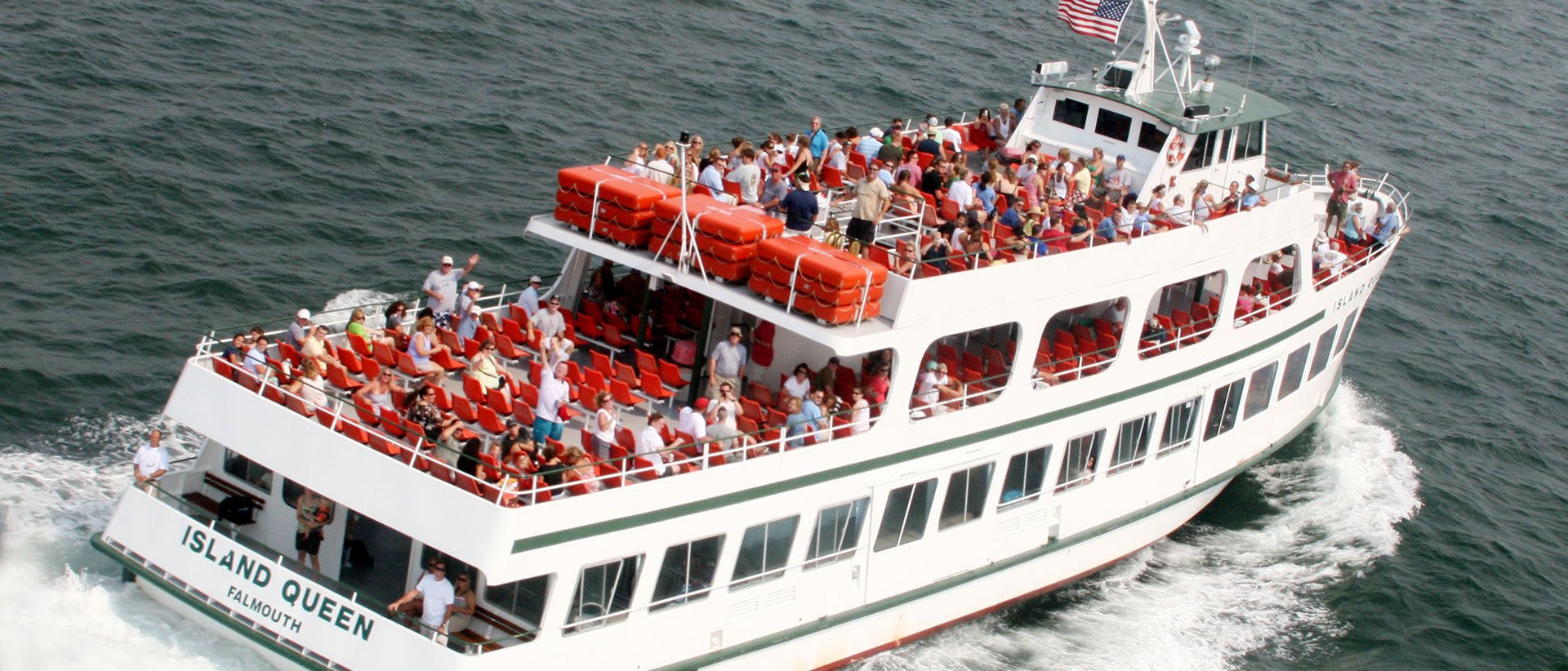 Island Queen Ferry Marthas Vineyard
Island Queen Marthas Vineyard
Island Queen Ferry to Oak Bluffs on Marthas Vineyard
Island Queen Ferry in Falmouth Harbor
Directions
To find Directions to the Island Queen Ferry Dock. Please use our interactive map.
Falmouth Dock Address
75 Falmouth Heights Road
Falmouth, MA 02540
Oak Bluffs Dock Address
The boarding area for the Island Queen ferry to Falmouth is located on Oak Bluffs Harbor,
at the corner of Circuit Avenue Extension and Seaview Avenue Extension,
and diagonally across from Anderson's Bike Rentals.
ATTENTION
We have no off-site directional signs. The signs you see are for a different boat line.
Our parking lots are close by and you are welcome to drop-off passengers and luggage at the dock before you park.
We also have room on board for bikes, kayaks, surf boards, and paddle boards.
So, bring your favorite recreational equipment with you and enjoy your experience on Martha's Vineyard.