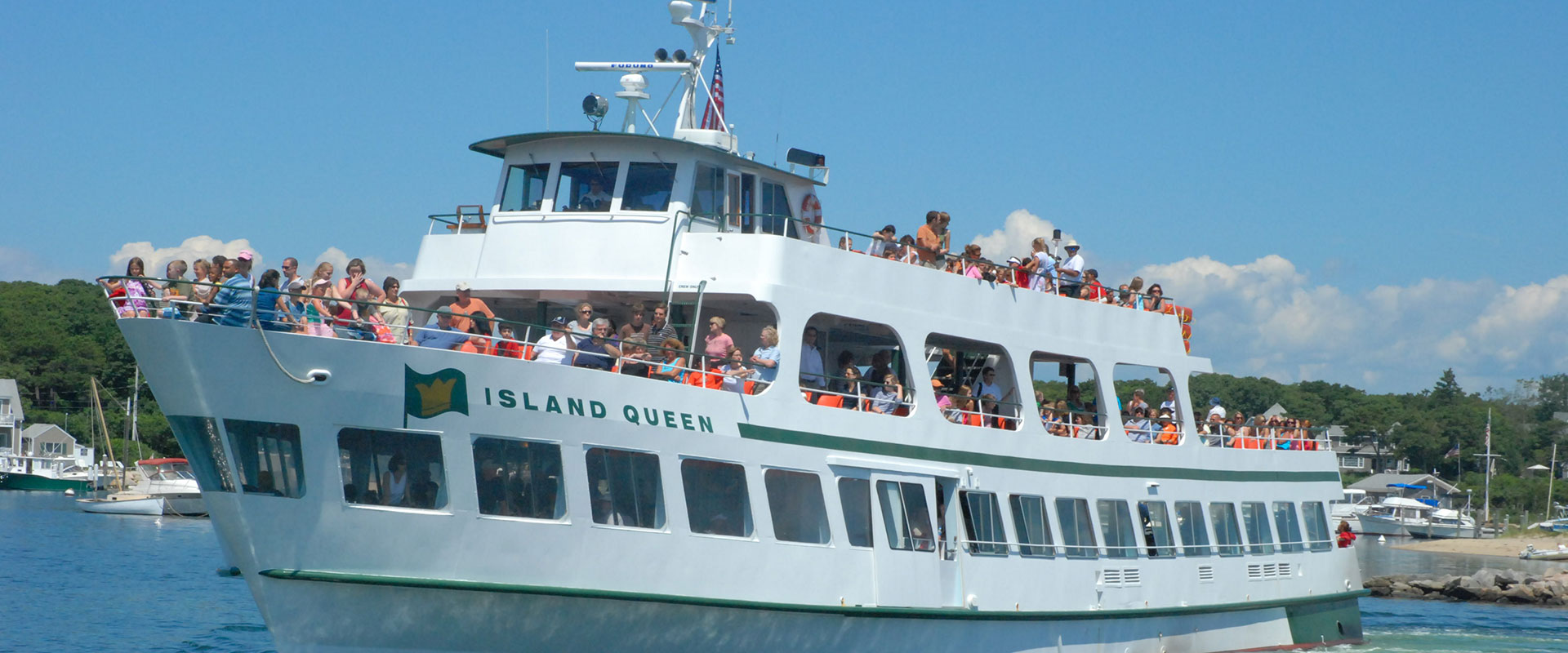 Island Queen to Marthas Vineyard
Island Queen to Marthas Vineyard
Island Queen Ferry Schedule
The Island Queen is a seasonal, passenger-only ferry service between
Falmouth, Cape Cod and Oak Bluffs, Martha's Vineyard.
We are closed for the season. Online reservations for 2023 will begin on February 1st.
2023 Ferry Schedule
2023 Spring & Fall Schedule
NOTICES
ARRIVAL INFORMATION
Please arrive at least 30-minutes prior to your chosen departure for drop-off, parking and check-in. Reservations for passengers not checked-in 15-minutes prior to departure, may have their tickets released to other passengers. Parking (daily & overnight) is available on a first-to-arrive basis and is not reserved with your ferry booking.
TICKETS ARE NON-REFUNDABLE
Reservations may be moved to another sailing date at no charge, or refunded to a digital Gift Card for use on a future reservation.  Passengers who need to make changes to their reservation must do so within 30-minutes prior to departure, subject to availability.
DELAYS  &  CANCELLATIONS 
Island Queen does not guarantee that the ferry will depart or arrive at the time stated on the schedule and crossing times may vary.  Island Queen at its sole and absolute discretion, reserves the right to change or cancel any scheduled trip without notice or liability. If a trip is cancelled by Island Queen, unused tickets may be fully refunded or exchanged for a different trip, subject to availability. Island Queen will not be responsible for any additional expenses incurred by a customer as a result of any change, delay or cancellation.